Our People
The Board of Directors of Zenith Bank (Ghana) Limited is made up of seasoned individuals determined to deliver superior financial solutions to both businesses and individuals. Our success stems from the experience, leadership, and vision of our staff. Zenith Bank (Ghana) Limited leverages the talents of world-renowned legal and technology experts to advise on industry-leading solutions and services for its consumer and business customers.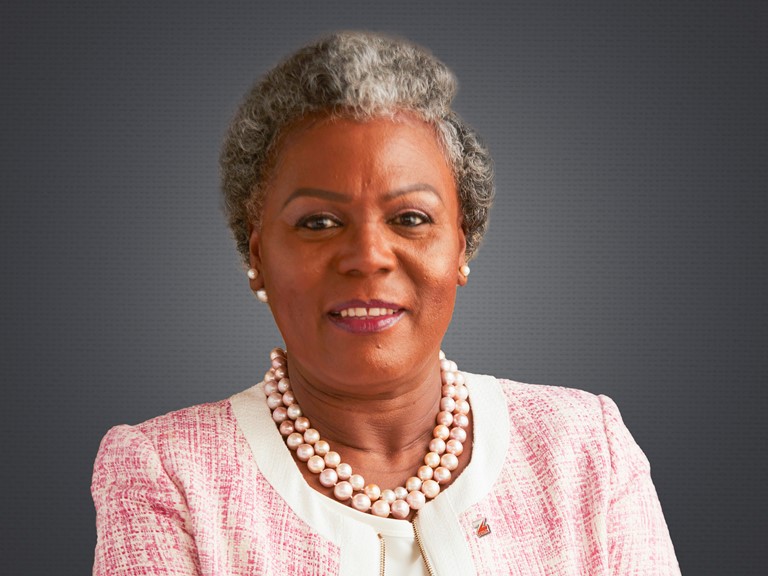 Board Chair
Mrs. Freda Yahan Duplan
Mrs. Freda Yahan Duplan is the past Managing Director of Nestle Pakistan Limited. Prior to her stint in Pakistan, she was the MD of Nestle Ghana and briefly the Head of Nestle Business Services in Manila, Philippines. Freda is a trained Computer Scientist with over twenty seven years working experience with the Nestle Group having risen through the ranks to become the first African Female Market Head in the Nestle Group and the First Female and Ghanaian Managing Director of Nestle Ghana Limited.
With a rich skills set in Strategic planning & Management, Change Management, People Development & Management, Sales & Customer Management along with High Level Negotiations, she successfully led Nestle Ghana Limited, the first in the Central and West Africa Region (CWAR), to go live with SAP.
Freda has attended several leadership and executive management courses at the London School of Business as well as at other institutions in Switzerland, Sri Lanka and other countries.
Prior to joining the Nestle Group in 1992, Freda worked briefly with Paul Hastings Janofsky & Walker in the USA as an IT Systems Analyst, as well as an IT Consultant with Quistron Ghana Limited in Ghana.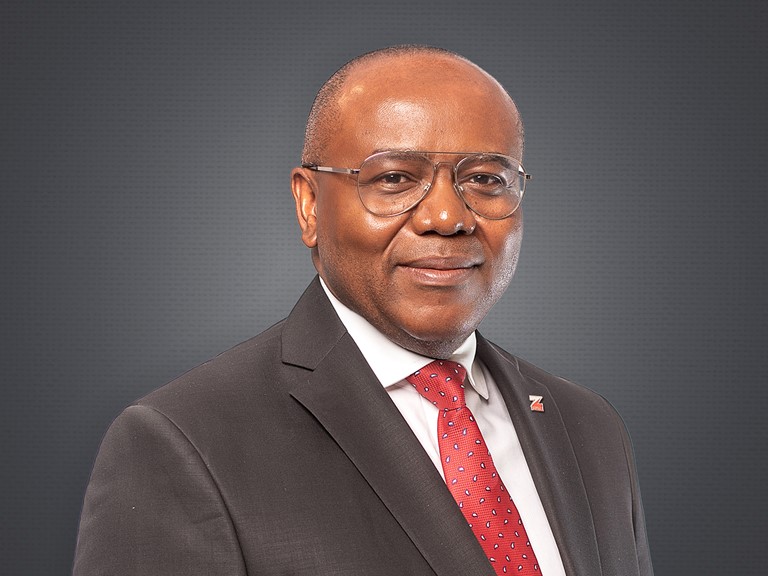 Managing Director / Chief Executive Officer
Henry Chinedu Onwuzurigbo
Mr. Henry C. Onwuzurigbo is the Managing Director/Chief Executive Officer (MD/CEO) of Zenith Bank (Ghana) Limited. Before his appointment, he was the Executive Director of the Bank and prior to joining Zenith Bank Ghana, Henry was an Executive Director in charge of Business Development and Treasury at Zenith Bank UK.
He comes into this role with over twenty-four (24) years broad-based wealth of experience in banking, spanning across various business development functions and has held Senior Management positions ranging from Head of Operations, Head of Marketing, Branch Management, Regional/Zonal Management, Head of Inspection and Deputy Group Chief Inspector in Zenith Bank Plc as well as the Head of Internal Audit of Zenith Pensions Custodian Limited (a subsidiary of Zenith Bank PLC). He was also the Pioneer Head of Internal Audit in Zenith Bank (UK) Ltd.
He is a Chartered Accountant and holds a bachelor's degree in Accounting. He is a Fellow of the Institute of Chartered Accountants of Nigeria (FCA), a Member of the Institute of Internal Auditors (UK), an Associate of the Chartered Institute of Taxation, Nigeria, a Senior Member of the Chartered Institute of Bankers, Nigeria as well as a Member of the Financial Reporting Council. Henry holds professional certifications and qualifications in Accounting, Taxation Banking as well as International Trade Finance.
He has attended various courses in Leadership, Strategy, Anti-Money Laundering (AML) and General Banking Practices at the London Business School, Euromoney, Lagos Business School, Financial Institution Training Centre Nigeria (FITC) as well as other training institutes in the United Kingdom.
Prior to joining Zenith Bank, Henry worked in audit practice and consultancy with Coopers and Lybrands (now Price Waterhouse Coopers).
Mr. Onwuzurigbo is an astute banker, a dynamic leader with a resilient passion for the Zenith brand.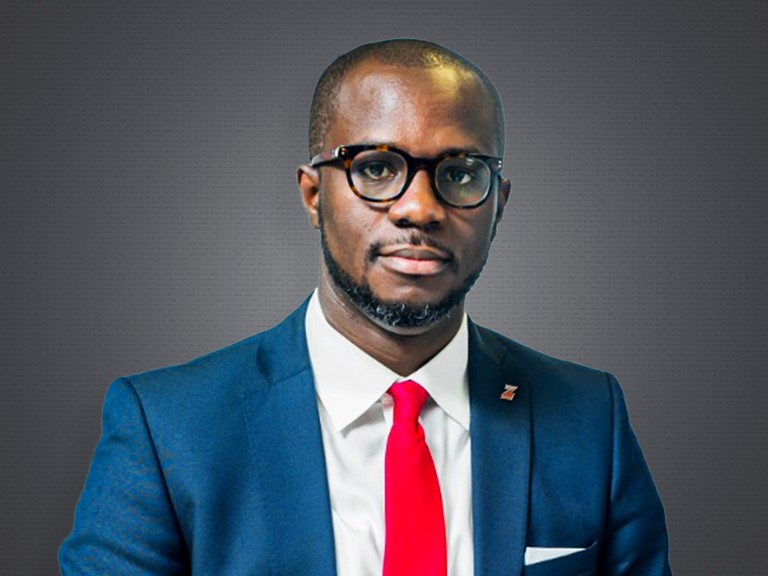 Executive Director
Clifford Mensah
Clifford Mensah is an Executive Director at Zenith Bank (Ghana) Limited. He is a qualified Chartered Enterprise Risk Actuary with over a decade experience across the insurance and banking sectors in West Africa, with expertise in large-scale corporate modelling.
Prior to joining Zenith Bank Ghana, Clifford was an Executive Director at Zenith General Insurance in Lagos, Nigeria, where he oversaw Business Development, Operations and Profitability of the firm. He also worked as an Associate Director at Ernst and Young (EY), Senior Manager at PwC Nigeria and has worked for several Insurance firms in Nigeria, Ghana, Cameroon and Cote D'Ivoire (CIMA region).
Clifford has held senior management roles for over a decade with responsibilities including business development, capital allocation/management, enterprise risk management and business acquisitions.
He holds a Master's degree with distinction in Actuarial Science from Heriot-Watt University, UK, and a Bachelor of Science Degree in Mathematics and Statistics from the University of Ghana. He is a Fellow of the Institute of Actuaries in the UK (FIA) and a Fellow of the Society of Actuaries in the USA (FSA). He holds a Chartered Enterprise Risk Actuary qualification (CERA) with the Institute and Faculty of Actuaries in the UK.
Clifford has attended various courses in Leadership, Negotiation, Communication and Personal Branding at the GIBS Business School in South Africa and participated in the Africa Leadership Development Programme in South Africa.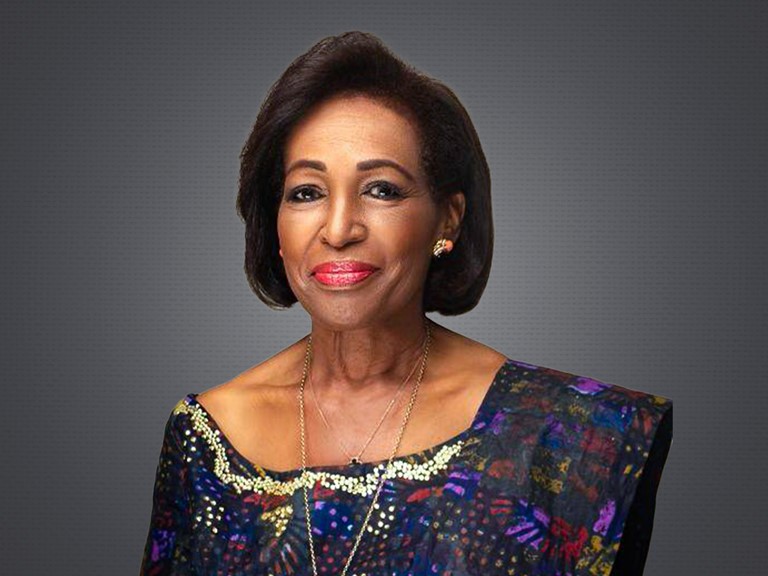 Member
Dr. Juliette Modupe Tuakli
Dr. Juliette Tuakli has been a leader in women's, children's and public health for over three decades. In this last decade, at the helm of CHILDAccra Medical Group, she has managed the organisation's expansion from a small paediatric clinic into a widely recognised regional medical conglomerate providing medical care, community health research and development, medical training for workers, students and researchers in Africa, England and the USA. Her work has ranged from comprehensive health of women, children and families to tackling neglected tropical diseases.
She has contributed her expertise to international agencies such as the World Bank, USAID and UNICEF and created an acclaimed CHILD HEALTH in AFRICA curriculum used in several public health programs in the USA and Africa.  Dr. Tuakli has also authored seminal publications on gender, nutrition and HIV management in Africa. At Harvard Medical School/Children's Hospital of Boston, her research led to the addition of a new department for Community Paediatric Health. She co-founded MOREMI Initiative in 2006 - a Pan-African female leadership program.
Dr. Tuakli leads the development of medical research and publications internationally, based on the work of the renowned Mercy Ships International. In addition, she has chaired various committees of United Way Worldwide (UWW), the world's largest private NGO and is now Chair of the Board of Trustees of UWW.  Dr. Tuakli is an alumni of the University of Zambia Medical School and the University of California, Los Angeles.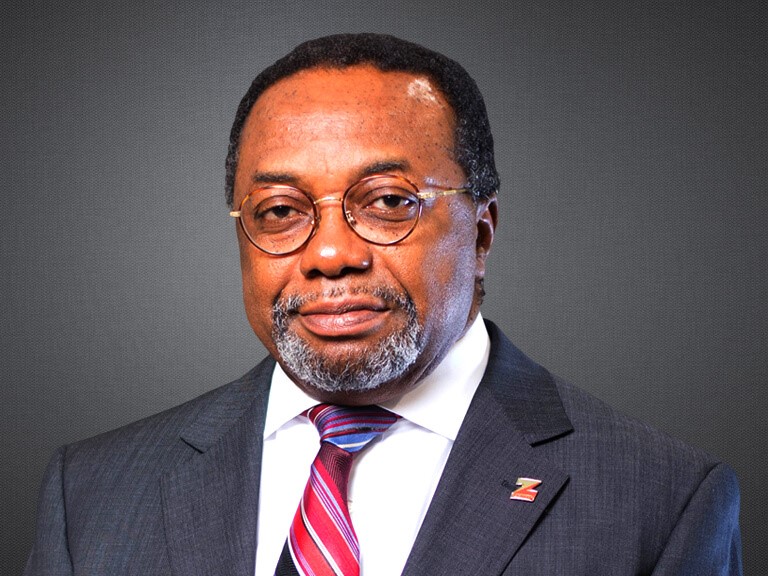 Member
Gabriel Ita Asuquo Ukpeh
Gabriel Ukpeh is an internationally acclaimed consultant in business strategy, risk management, process re-engineering and financial services, who was, until recently, a Senior Partner and Risk Quality Leader for Africa at PricewaterhouseCoopers (PwC).
He is a fellow of the Institute of Chartered Accountants of Nigeria with over thirty-five (35) years experience in Financial Audit and Reporting, as well as a member of the Institute of Taxation of Nigeria.
A graduate of accounting, Gabriel holds a Graduate Diploma in Business Administration from the University of Warwick, Coventry, United Kingdom. He obtained a Master of Science (MSc) Degree in Contemporary Accounting from the Leeds Metropolitan University, UK in 2009.
Gabriel worked with PwC, an International Business auditing and consulting firm for over thirty-five (35) years, and as Partner for over 20 years led, directed, planned and managed the audit, accounting, and consulting assignments for numerous financial institutions, multinationals and local companies, including most major banks in Nigeria.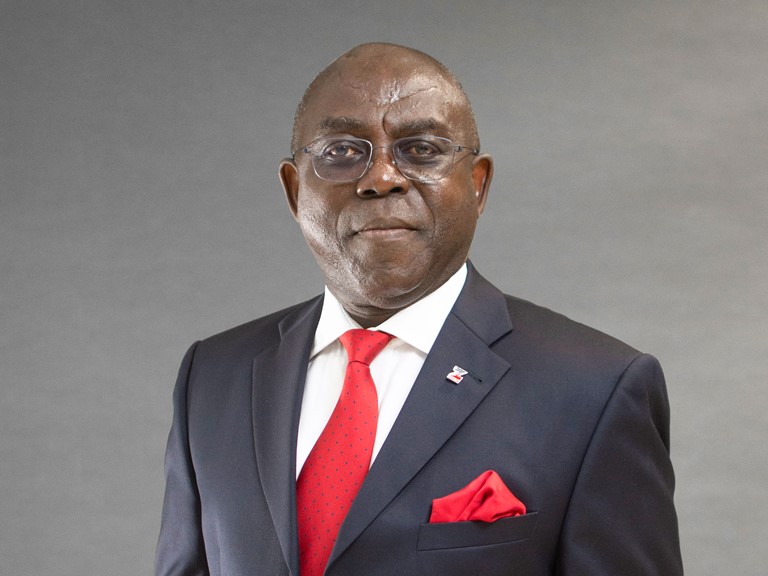 Member
Kwasi Agyeman Boatin
Mr. Kwasi Agyeman Boatin is a seasoned investment consultant and a Chartered Certified Accountant with almost four decades of experience in accounting and finance. Prior to branching out into consultancy, Mr. Boatin was the Director-General of the Social Security and National Insurance Trust (SSNIT) from 2008 – 2010.
Before assuming the position of Director-General, Mr. Boatin was General Manager (Finance) at SSNIT where he significantly improved the Trust's budgetary processing and control as well as spearheaded the adoption of IFRS and the reporting of SSNIT's financial statements under IFRS. He holds an MBA from the Henley Business School in the UK with concentration in Finance, Entrepreneurship and Strategic Management.
Mr. Boatin is a Fellow of the Association of Chartered Certified Accountants and has served on several notable boards in Ghana and abroad including the Ghana International Bank and Ecobank Transnational Incorporated (ETI), where he has held the positions of Non-Executive Director.
His achievements include his appointment by the International Social Security Association (ISSA), Switzerland, as Vice-Chairperson of the Technical Commission on Investment of Social Security Funds.
He also has to his credit, a publication on Social and Economic and Investment Policies and Practices in Social Security Organisation (International Social Security Association – September 2007).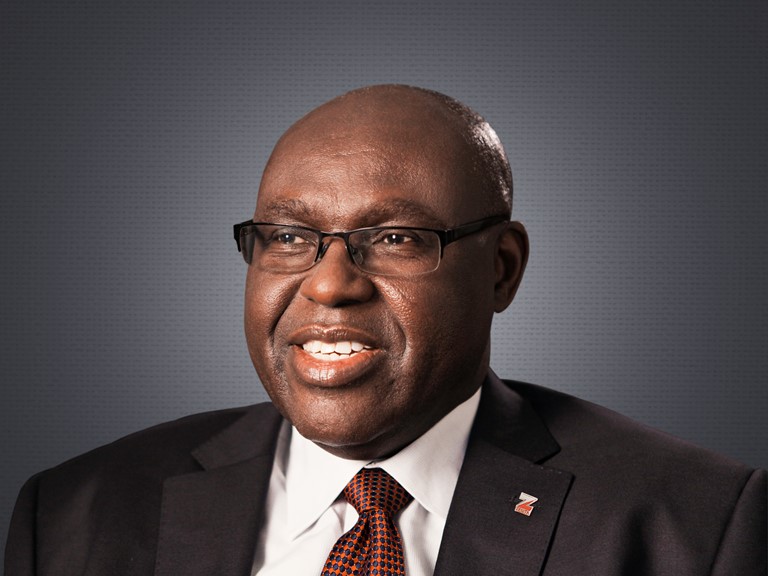 Member
Mr. Charles B. Nimako
Mr. Charles B. Nimako is the Director of Africa Initiatives for Safe Water Network, a US based NGO. His work entails working with major corporate bodies and foundations to bring safe and affordable water to communities using a market-based approach.
Prior to opening the Safe Water Network Ghana office in May 2010, Mr. Nimako was the Chief Executive Officer of PepsiCo Franchise Holders, Beverage Investments Ghana Limited and SBC Beverages Ghana Limited.  
While at PepsiCo, he served as the Director of Sales and Marketing for Ghana and Franchise Operations Manager for Kenya, Uganda and Ethiopia.  He was also attached as a consultant, and Project Director, to a new PepsiCo franchise holder, AngoAlissar LDA, Luanda, Angola.
In his previous professional role, Mr. Nimako worked as a Management Consultant with Mckinsey and Company in Johannesburg, South Africa and London, UK.  He also worked as an Accountant with Coopers and Lybrand (now Price Waterhouse Coopers) in Los Angeles, California and as an Audit Manager with great Western Financial Corporation in Beverly Hills, California.
Mr. Nimako graduated in Economics and Accounting form Claremont Mckenna College in California and obtained an MBA from Stanford University's Graduate School of Business.  
He is a Certified Public Accountant (CPA) and a current member of the American Institute of Certified Public Accountants.
Contact Us
Zenith Direct Customer Contact Centre
Tel: (+233) 302 429700 / (+233) 302 611500 / (+233) 302 680884 / (+233) 542 000111
Toll Free: 0800 10100 (Vodafone Only)  Email: info@zenithbank.com.gh
Or visit any Zenith Bank branch closest to you.