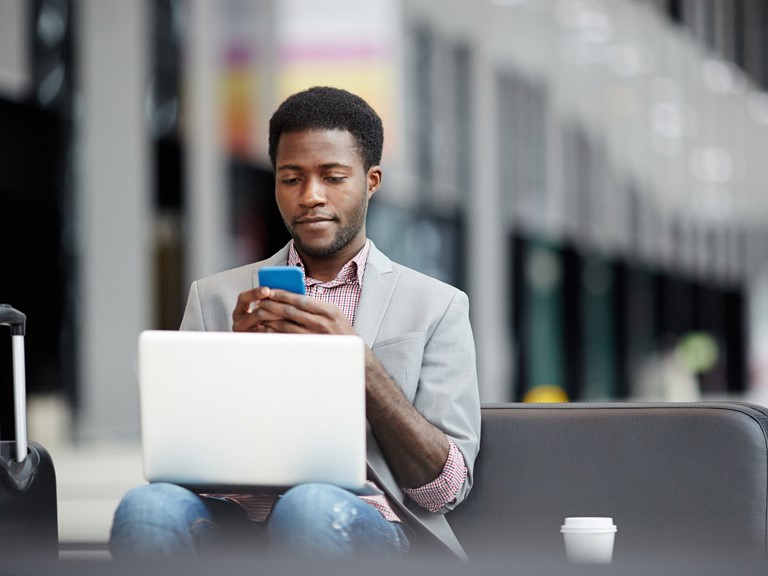 About Our Internet Banking
This flexible service allows you the ease and convenience of a 24 hour efficient and secure banking experience on a real-time basis anywhere in the world via the internet. Log on with your details, access your balances and carry out account transactions at your convenience.
Ease and convenience of a 24 hour efficient and secure mobile banking experience. (There is no charge for this service)
View your real-time account balances.
View real-time transactions on your account.
View transaction history on your account.
View uncollected funds on your account.
Download and print your account activity report in Html, CSV and Excel formats.
Intra and Inter-account transfers.
Pay DSTV bills and buy airtime Top up.
Transfer funds to mobile money wallet.
Apply for internet banking in four 4 easy steps:
Download and print the

 

E-Banking Form.
Download the

 

Service Agreement.
Complete your details.
Submit,

 

drop

 

off or

 

mail the form and agreement to any Zenith Bank branch close to you.
Within a maximum of 24 hours, you can pick up your login details (customer access code, username, and password)   from any Zenith Bank branch nationwide.
For more information on internet banking, please contact your relationship officer or the E-Business department on (+233) 302 611 500 or (+233) 302 680 884 or email us at info@zenithbank.com.gh.
Contact Us
Zenith Direct Customer Contact Centre
Tel: (+233) 302 680884 / (+233) 307 086370
Toll Free: 0800 10100 (Vodafone Only)  Email: info@zenithbank.com.gh
Or visit any Zenith Bank branch closest to you.