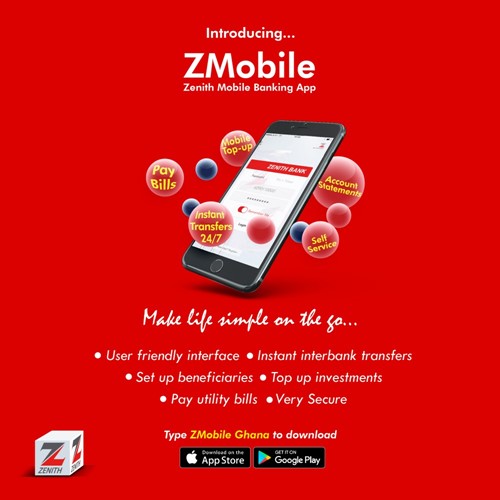 Banks all over the world appreciate the fact that the future of banking lies not with face-to-face interactions or brick and mortar structures but with relevant technology solutions.
The earliest form of mobile banking relied on the SMS technology in the late 90s. This allowed consumers to effect basic transactions from their phones although the functions at that time were novel and had some limitations compared to what mobile banking has become now.
Then came the emergence of smartphones in the 2000s offering a plethora of opportunities for so many industries to take advantage of Apple's initial success with iPhone coupled with the rapid growth of phones based on the Android operating system, which has led to the increasing use of (special) mobile apps.
Recent studies and available data suggests that smartphones and tablets are already displacing PCs for most consumer interactions. It is therefore clear that the future lies in mobile and customers are now more mobile than ever before.
According to the National Communication Authority (NCA), mobile penetration rate has been increasing consistently year on year in recent times. In December 2014 for instance, while Ghana's population stood at 26,779,409, mobile penetration was 30,360,771 representing a rate of 113.37%. The figure rose to 127.63% and 136.34% in 2015 and 2016 respectively. In real figures, 2016 ended with a population of 28,094,823 with a mobile penetration of 38,305,078. This figure rose to 39,234,216 at the end of February 2017. Presently, mobile voice subscriptions represent more than 99% of the market share. All these numbers point to one fact: the future is mobile, and the future is now.
Like every other industry, the banking industry also took advantage of the growing mobile technology to serve the needs of customers who are always demanding a better user-experience.
Almost every bank in Ghana touts one form of mobile banking service or the other. Customers are therefore spoilt for choice when it comes to choosing which bank to do business with. While the over 30 banks are keenly trying to compete with each other, Zenith Bank, an institution that prides itself in having a robust technological platform in addition to the provision of innovative products and services that satisfy  the financial needs of its customers, is leaving no stone unturned.
With the customer at the forefront of its product and service offerings, Zenith Bank has rolled out its mobile banking application, Z-Mobile,  to enable customers access their accounts and conveniently carry out banking transactions from any part of the world via their mobile handsets.
Z-Mobile's user-friendly interface is loaded with a myriad of functions amongst many. Some of the notable features of the Z-Mobile app allow customers to check balances on their accounts, view transaction history, top up investments (within Zenith and other investment houses like Databank), set up beneficiaries, effect instant intrabank (Zenith – to – Zenith) and interbank (Zenith – to – other Banks) transfers, pay bills (e.g. electricity, water, DSTV, etc.), all at the click of a button. Z-Mobile is convenient, accessible, simple to use and very secure.
This service is exclusive to Zenith Bank customers who hav
e signed up for the Bank's internet banking service and have java enabled mobile phones. Customers must visit 'Play Store' on their android phone or the "App Store" on their iPhone to download the app "ZMobile Ghana" for a unique customer experience.
Zenith Bank is poised to give its 'on-the-go' customers exactly what they want: a rich banking experience right in their hands, wherever, whenever!
Other electronic products
Internet Banking:

 

Zenith Bank has repackaged its internet banking service with enhanced functions to make it more user-friendly. The instant interbank transfers powered by the Ghana Interbank Payment and Settlement Systems (GhIPSS) enables customers to transfer funds from their accounts to any account in real-time. Customers can also pay their utility bills, DSTV subscription, top-up their investments, check their balances, view and print their statements and reset password at their own convenience.
Point Of Sale terminals:

 

Zenith Bank's POS terminals enable merchants to process card transactions electronically at their premises. The POS allows verification of transaction either by biometric or PIN/signature-verified means.
Zenith Visa and Mastercard

 

(Debit, Credit and Prepaid): The bank's range of Visa and Mastercard cards enable customers to pay for goods and services in store and online and withdraw cash from Visa or Mastercard enabled ATMs worldwide.
Mobile Money Bank2Wallet Service: Customers can transfer money to their accounts 24/7 by linking their mobile money wallets (MTN/Airtel) to their Zenith bank accounts. They can further make payments for goods and services right from their mobile money wallets on their mobile handsets.
Zenith GlobalPAY: A secure web-based collection gateway that enables merchants to accept card payments in real-time online from customers worldwide.  With a one-time integration, merchants can receive payments from a wide variety of locally and internationally issued debit, credit and prepaid cards. GlobalPAY accepts MasterCard, Visa and mobile money.
Banking has truly not been the same with the advent of technology, but it also holds true that banks like Zenith Bank have contributed to making such a complex process seamless and effortless. ZMobile truly makes life simple on the go. Should you need a bank to do business with, simply opt for the one that serves your best interest!
Zenith Bank, in your best interest!