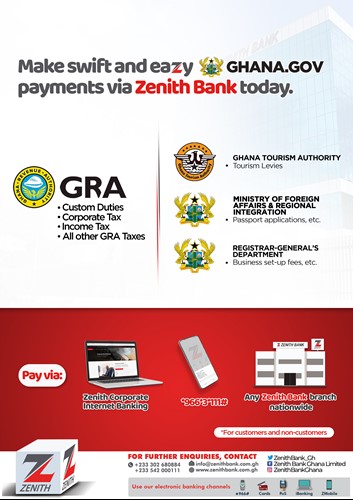 Digitalisation comes with many benefits for person-to-government (P2G) payments. Broadly speaking, P2G payments allow for the transfer of funds from individuals or businesses to the government for public services.
Some of these services being paid for include obtaining documents such as birth or marriage certificates or business licenses, statutory payments such as taxes, and payments for utility services. Recipient agencies and institutions can be at the municipal, state, or national level, and include public schools, police force, and revenue authorities, for example.
Benefits which accrue, both to the state and its residents, is a reduction in administrative cost; which brings to bear the most famous of the four maxims of taxations, which requires that the cost of collecting a tax (or any other source of government revenue) should be as minimum as possible. Others include wider engagement and increased revenue collection base, as well as reduction in the leakages of government revenues.
Enter ghana.gov.gh
With these considerations in mind and as further evidence in its conviction that digitalisation would transform the economic fortunes of the country, the Government of Ghana in 2020, introduced the ghana.gov.gh portal.
The move has proven to be a masterstroke, particularly, in light of the ongoing COVID-19 pandemic, which, more than any other occurrence in history, made glaring the need for all organisations, governments included, to be digitally agile.
The portal is a digital service and revenue collection platform, created to provide a single point of access to Government of Ghana services for the public sector. Additionally, it seeks to consolidate all regulatory payments into easily accessible digital and cash payment methods and manage post-payment workflows such as receipts and invoices, customer notification, feedback, and service ratings.
Agencies and services that can be accessed through the portal include Ministries and Municipal Assemblies; Birth and Death registry; Ghana Revenue Authority (GRA); Passport Office; Ghana Tourism Authority; Registrar-General's Department and a host of others.
Think Zenith Bank
With a proven track record of consistent top-tier, year-on-year performance; an extensive network, with a presence across the country, on the continent, in the middle East, Far East and the United Kingdom; best-in-class digital platforms, and an accompanying class-leading support system, it comes as no surprise that the Zenith Bank is positioned as a preferred payment partner for the Ghana.gov.gh portal.
With the institution tasked with receiving the most important element of government revenue - the Ghana Revenue Authority (GRA) - going cashless, all Custom Duties, Income Taxes, Corporate Taxes, as well as other GRA Taxes can now be paid for through Zenith Bank.
Across three channels - Cash, Unstructured Supplementary Service Data (USSD), and online - Zenith provides you with the fastest, safest, and most convenient way to do business with the government of Ghana.  Zenith Bank's USSD - *966# and in-branch cash transactions are available to customers and non-customers alike, with Corporate Internet Banking (CIB) exclusively available to the Bank's corporate customers.
Payments via *966#USSD
For government services payments via Zenith Bank's USSD, customers and non-customers generate an invoice on the ghana.gov platform. Payer dials *966*3*111# and sees 'Ghana.Gov Payment'. Payer enters invoice number and payment details are verified. Payer selects 'pay with mobile money' or 'pay from account (enter Zenith Bank account number)' and authorises payment with a PIN. Payers mobile money wallet or Zenith account is debited, and a payment notification and receipt are automatically sent to the payer via SMS and email.
Payments at Zenith Bank Branch
Payer visits any Zenith Bank branch and presents his/her invoice (self-generated or assisted by Zenith Bank's Customer Service Officer) to a teller. The teller verifies the invoice number and payer details and informs customer of the amount payable. Payment is made in cash or cheque and a receipt printed for the payer.
Payments via Zenith Corporate Internet Banking (CIB) Platform
Corporate customers of Zenith Bank generate an invoice on the ghana.gov platform and proceed to log onto the Bank's CIB platform at www.zenithbank.com.gh, select 'payment' and click on 'pay for services'. Customer selects source account, selects Ghana.GOV from list of services and clicks on the link to verify the invoice. After verification of invoice number, payment details are populated to enable the customer make payment. Customer approves the transaction and receives a payment notification and receipt via SMS and email.
On the above-mentioned payment channels of the Bank, Zenith Bank assures customers and non-customers of a seamless end to end process that guarantees secure real-time payments.
Going Digital
Zenith Bank has a plethora of e-products such as the USSD Code (*966#) to enable more customers who hitherto did not have bank accounts to execute banking transactions seamlessly.
In line with government's cashlite agenda and the Ghana Interbank Payment and Settlement Systems roll-out of the GhQR code to encourage cashless payments at merchant locations nationwide, Zenith Bank has embedded in its USSD, a function that enables customers and non-customers to make payments via GhQR. GhQR is the easy way to receive payments as a merchant by displaying a QR Code and a Merchant ID in your shop. To make GhQR payments via Zenith Bank, customers dial *966*3#, select GhQR payment, enter terminal ID (merchant code) and follow the prompts to complete payment. Funds are credited to the merchant instantly.
The Bank believes the momentum that digital finance has gained in Ghana will continue for years to come, driven by government and regulatory initiatives, innovation by service providers, increasing financial literacy, and an improving economy. It is therefore poised to take advantage of both the opportunities and challenges this evolution will certainly present, by continuously investing in its people and infrastructure, innovating its products and services, exploring strategic partnerships, and putting the customer at the heart of everything it does.
Zenith Bank Ghana is a subsidiary of Zenith Bank Plc with its Head Quarters in Lagos, Nigeria. It has presence in Sierra Leone, The Gambia, United Kingdom, Dubai as well as a representative office in China.
Think Government Payments; Think Zenith Bank!