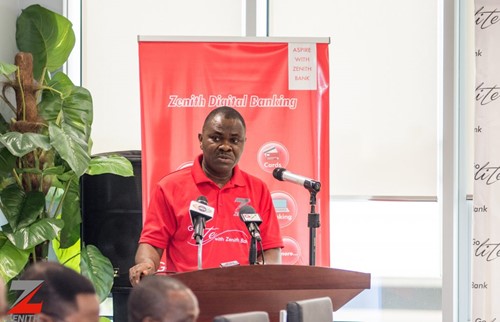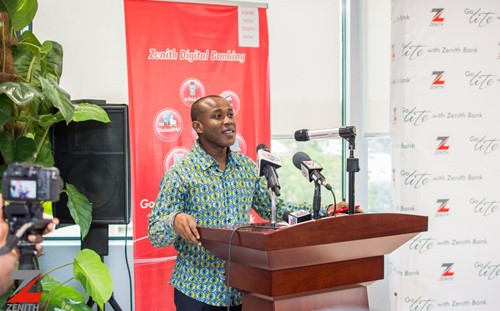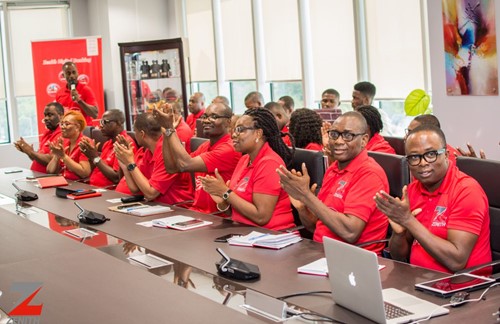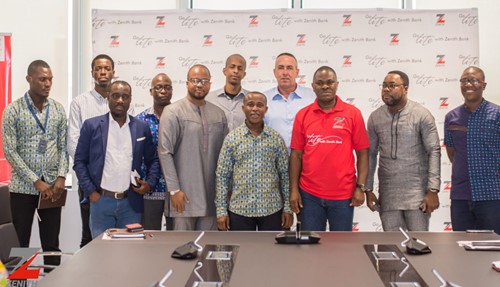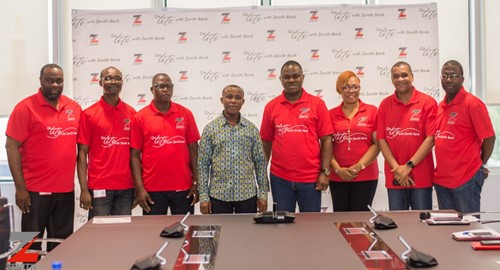 Zenith Bank Ghana has launched its 'Go Lite with Zenith Bank' campaign as part of the bank's efforts to highlight a wide array of its innovative digital banking products and services, developed over the years, to make banking transactions easier, safer, faster and smarter anytime, anywhere for customers and non-customers of the Bank.
According to the Managing Director/Chief Executive Officer of Zenith Bank, Mr. Henry Oroh, the Bank continues to live its vision "To be a reference point in the provision of prompt, flawless and innovative banking products and services in the Ghanaian Banking industry." He stated that Zenith Bank in the past 14 years has pioneered the adoption of digital solutions in the Ghanaian market with tried and trusted products that are constantly evolving to meet the dynamic trends of our customers. This campaign is therefore to re-launch the Bank's refined digital products in a bid to provide a "365 day 24/7" excellent customer experience and to encourage the use of these products on a day to day basis.
He also mentioned that traditional banking methods which relied heavily on the use of cash and paper mode of payments was no longer the order of the day, rather the future of banking was in the use of mobile and other electronic based applications that provide consumers with more ease and convenience.
Some of the products and services being highlighted under the "Go Lite with Zenith Bank" campaign include the Bank's mobile banking application, Z-Mobile (available on Android and iOS), which was the first of its kind by a Ghanaian bank, Point of Sale Terminals, GlobalPAY, Scan to Pay as well as its USSD Code *966#, amongst others.
Zenith Bank's Digital Banking Products & Services
Zenith Bank has partnered strategically with Mobile Network Operators (MNO's) to offer its customers a seamless mobile money Bank2wallet experience across its various electronic channels such as Internet Banking, Zmobile App, GlobalPay web acquiring and very soon on its close to 1000 Point of Sale terminals nationwide.
Further, Zenith Bank was amongst the first in the Ghanaian banking industry to launch an app-based mobile banking service (Z-Mobile) available for both Apple and Android devices. The bank has since enhanced information security for users of the app and upgraded login credentials, thus harmonizing credentials across Zenith's Internet Banking and the Zenith Mobile app seamlessly.
Some of the notable features of the Z-Mobile app include allowing customers to check balances on their accounts, view transaction history, top up investments (within Zenith and other investment houses like Databank), set up beneficiaries, effect instant intra-bank and interbank transfers via the GhIPSS Instant Pay (GIP) service as well as pay bills.
In keeping with the Bank's reputation of taking banking to the doorsteps of its customers to enable them conduct business faster and smarter, the Bank has recently upgraded its Internet Banking Platform to make it more robust and give it more functionality. The recent upgrade introduced a new dashboard, which allows customers to view at a glance, a summary of all accounts they have with the Bank. The dashboard also provides a graphical illustration of recent transactions and how it impacts on the user's account. Other essential self-services that guarantee ease of banking with the Bank's Internet Banking channel include card requests, cheque book requests, cash complaint reports, PIN regeneration, card re-dispatch, card reactivation, card limit amendment, travel notification submission as well as transfer of funds to mobile money wallets.
In an industry that has seen domestic card payments increase at the rate of 30% year on year, Zenith Bank has retained a dominant position in the card payment market. The Bank's vast bouquet of card solutions such as its Proprietary cards, E-zwich, Visa and Mastercard (Platinum, Prepaid, Debit & Credit) are tailor-made to suit the needs of the Bank's Diverse customer base.
Zenith Bank also provides various co-branded Prepaid card solutions for major institutions across the country. The Bank's prepaid solutions are available to both customers and non-customers.
For High Net Worth customers, the Bank's Platinum cards apart from fulfilling their primary purposes as payment enablers also come with luxurious benefits such as airport lounge passes and affinity discounts with international and local vendors all in a bid to improve the user experience and drive usage.
Zenith Bank has also rolled out its QR code payment platform, namely Zenith Scan to Pay, a fast, simple and secure way by which customers make payments at a merchant's outlet (store/online) by simply scanning a QR code using a smart phone. This payment platform is ideal for retail merchants.
ISO/IEC27001:2013 / PCIDSS Certifications

Last year, Zenith Bank, recognizing that data protection is of utmost importance to every customer and builds customer confidence in the Bank's business, took the initiative of ensuring compliance with regulatory requirements in the implementation of an Information Security Management System (ISMS) that is compliant with the requirements of the International Organization for Standardization (ISO/IEC 27001:2013), as well as the Payment Card Industry Data Security Standard (PCI DSS) certification.
These steps was taken to improve the Bank's information security posture and in turn minimize its exposure to risks by implementing necessary controls in the Bank's procedures, processes and systems. Additionally, this was done to protect the privacy of the Bank's customer information by safeguarding confidentiality, integrity and availability.
Zenith bank, adjudged "Bank of the Year Ghana 2018" by The Banker Magazine and a three time back to back winner of the award of "The Bank That Best Promotes Cashless Transactions" is confident that its electronic products and services, built on robust systems, will provide maximum value for consumers while also supporting government's agenda to reduce the reliance on cash for payments.